Some of Our Current & Past Winners
Look for our current & future winners at the bottom!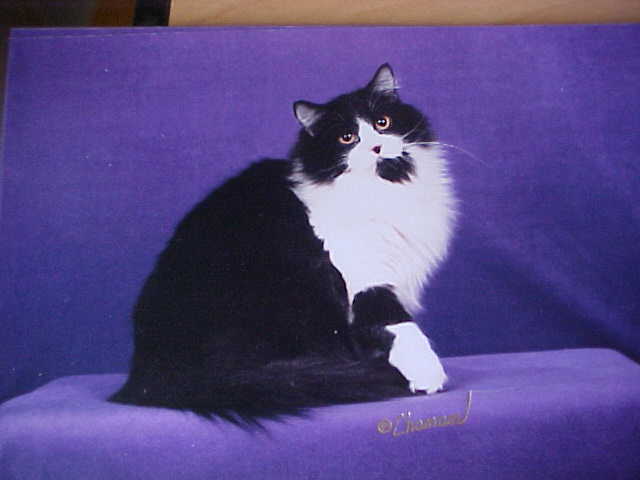 TICA Ch./UFO Grand Champ. Kender's Just Clowning Around~ happily retired in Reno, NV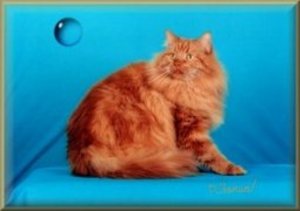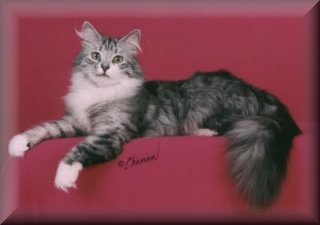 TICA Ch./UFO Grand Champ. Furtuosity's Serge Veetovich - passed the Rainbow Bridge just days shy of 16.
UFO Grand El Esse Chiaja's Hanka of Kender (German Import)
Happily retired in San Diego, CA w/ the Chaffee's! RIP Passed the Rainbow Bridge at 13yrs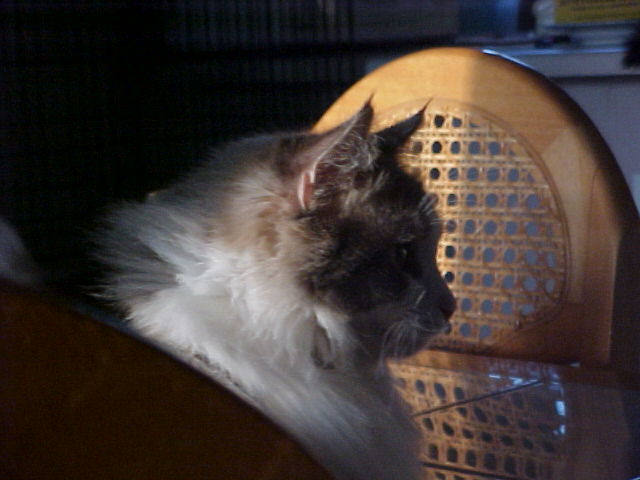 CFA Grand Premier Kender's House Elf of CalAWaii - owned by Ann Patrick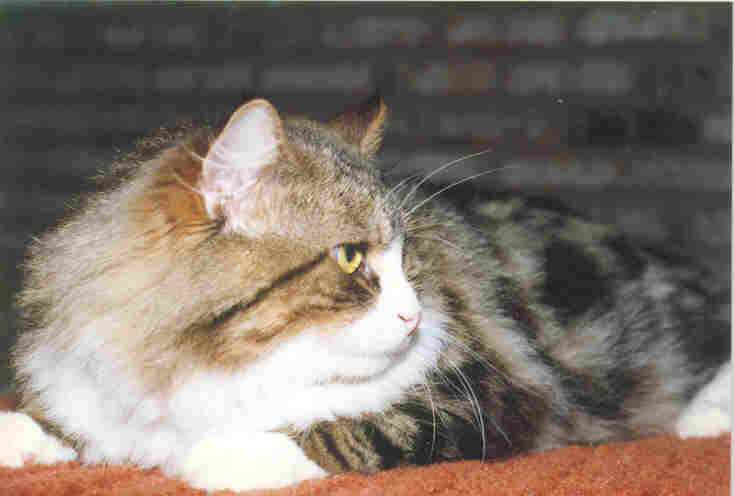 UFO Grand Kender's Pietro (now retired)
Starpoint's Veet Kaliostrovich of Furtuosity ~ dearly departed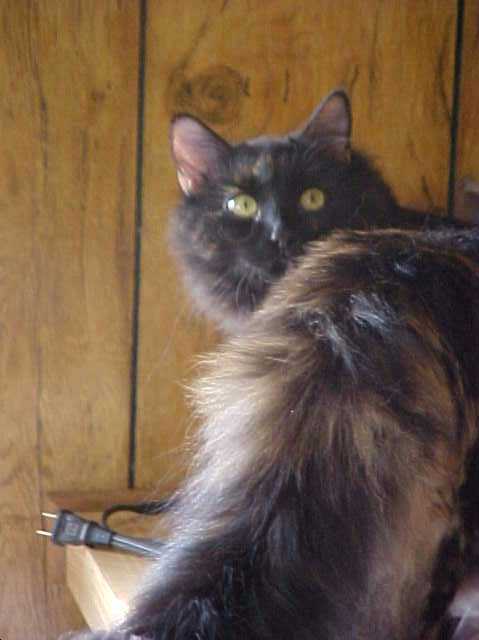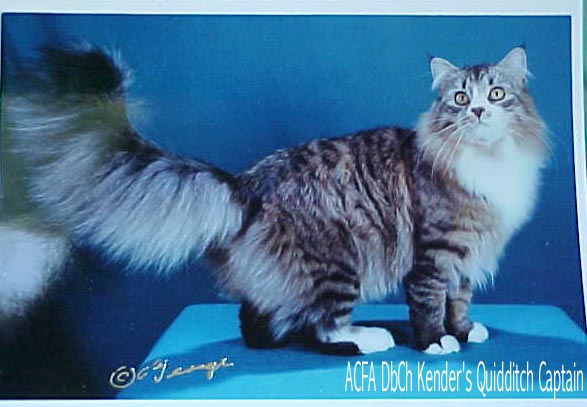 ACFA Ch./UFO Grand Champ. Kender's Darke Wytche
ACFA Dbl Ch Kender's Quidditch Captain - At his first show Jan '04 Taking a Best Cat @ just 10 months of age!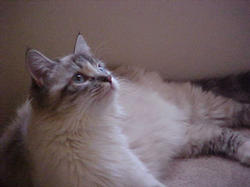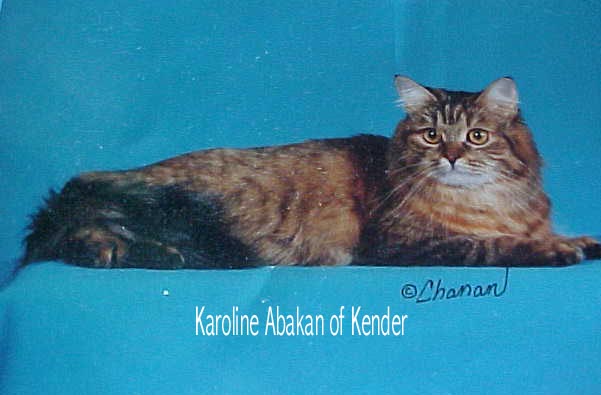 Kender's Interesting Point a beautiful girl, who at her first show of just barely 4 months finaled! Way to go!
Our First Import in 1992 - Karoline Abakan of Kender/Furtuosity dearly departed
Kender's Captain Jack Sparrow , now a CFA & UFO Champion! Retired in TX
Karoline was America's first US Champion through AACE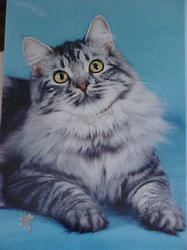 Kender's Touch Of Rum of Abristine, Retired after just 2 shows to a loving pet home. I guess it just wasn't his thing.
UFO Champion Kender's Looney Luna - silver mac tabby, now living in CO
Kendercat's Golden Boy, As of March 2005 TICA Supreme Grand! And one of CFA's FIRST EVER Champion's Thank You Vicki for showing him further!
CFA Grand Kender's Don't Call Me Nymphadora aka Tonks admiring one of her many ribbons.
Grand Premier Kender's Anna Maria - CFA's YOUNGEST Female to Ever grand!
CFA Grand Champion Kender's A Touch of Destiny - now living in Tx